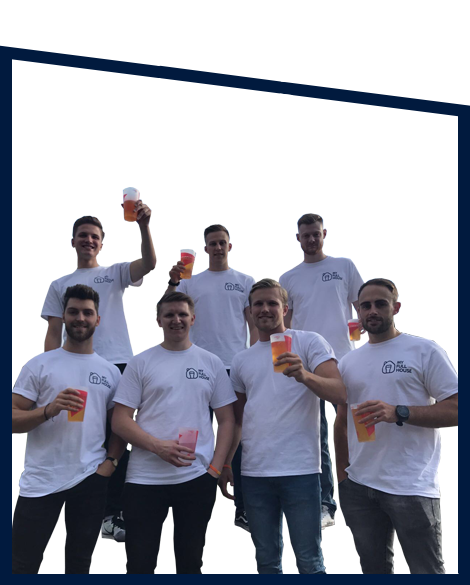 What is My Full House?
We're a Bristol based business, created so that everyone can enjoy entertainment technology with ease.
Whether you only need equipment for a short period, want to spread the cost or are sharing with friends, we're here to help!
Browse
How it began
Whilst at university we often heard the phrase "who keeps the TV?" We found that not only do students change accommodation annually, they often change housemates! This results in products that were bought as a house, being thrown away, sold or argued over, wasting time, money and materials.
We discovered this was even more of an issue for International students. It was impractical to bring a TV or console on a plane, especially if they're only staying in the UK for a limited time.
It was then MFH was born, and we are now very happy to be renting to everyone from students to pensioners.
Browse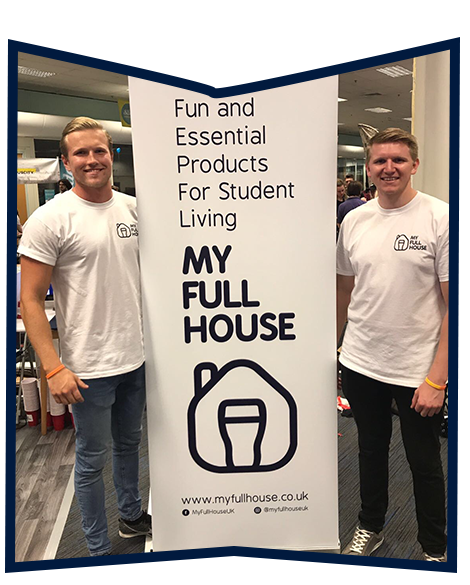 Find a weekly or monthly price you're happy with and select the length of time you'd like to rent. Fill out a few contact details and familiarise yourself with our terms and conditions.
Would you like your old product recycled, and your new one installed? If so, this is where you can add this to your order. We also offer TV wall mounts.
Pay a deposit and set up your direct debit online in a matter of minutes. We use software from GoCardless to manage these payments securely. Once complete, you will receive an email to confirm. Our payments dates are each Friday for weekly, and the 1st or 15th for monthly payments.
You will receive a contract to sign online. The product will be delivered within 5 business days.
FAQ's
We started My Full House to help make people's lives easier with the electronics they need. So, if you can't find something you're looking for, simply get in touch with us, and we'll try our best to source it.
My Full House use a software called GoCardless to securely process direct debit payments.
For new customers, we have limited the maximum number of rental items to one item for any one household. Once you have been renting from us for a minimum of three months, then you can get in touch, and you may be able to rent more, assuming you have kept up to date with payments.
The current minimum rental period is 6 months.
If a payment is missed, you will be contacted by one of the team. You will have seven days from the missed payment date to catch up. If you have still not paid, your case will be passed on to our legal team, who start the legal process to reclaim the money as you will be in breach of your contract.
You can add this to your order, if you would like us to install, fit or recycle any products.
Our products are all thoroughly tested and sent to you in perfect working order. However, these things happen, and products can stop working. If a product has arrived damaged or has stopped working due to no fault of the customer, then we will arrange for the broken item to be collected and replaced. We don't however cover the cost of accidental damage, so if it has broken as a result of an accident, you will be liable to cover the cost of repairing the product or replacing the item (whichever is cheapest). It is always best to get in touch with us as soon as there is a problem of any kind.
Communication is key. We know things in life get in the way, and if this means you will be unable to make a payment, then get in touch immediately, and we may be able to help with your payment plan.
You can opt at the end of your contract, to pay an additional fee and keep the product.
For weekly payments, each Friday. For monthly, the 1st or 15th dependant on what works best for you.
If you are within the first 14 days of the product being delivered to you, you can return the product to us free of charge, and we can cancel your contract. If you are past the 14-day period, but have not reached your minimum contract term, you will still be expected to pay the remaining cost of the contract. If you have reached the end of your contract, simply get in touch with us, and we can arrange collection of your product. Don't forget, we require one months' notice before we collect the product from you.
Amazing experience, I was able to order a 4K tv, have the DD scheduled with photos of it working all within 24 hours. Delivery was prompt and the team were able to include a screwdriver and extra HDMI cable as they knew we had no tools and were moving into a new flat.
I would highly recommend the service, the TV is amazing, works well and the extended care to us so far has been extremely professional.
- Trent M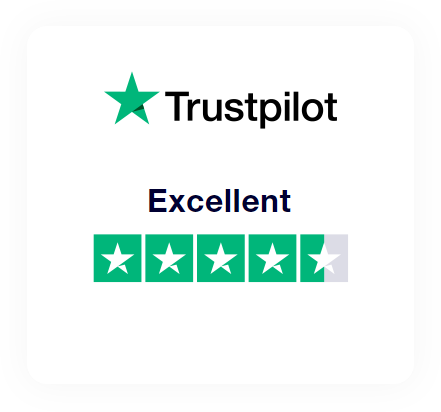 Brilliant company..
Brilliant company... always keep you in the loop speedy response and delivery. Rented tv and Xbox and it's safe to say the whole family is pleased.
- Hannah Chidgey

Got a PS4 and everything works perfect…
Got a PS4 and everything works perfect great service would definitely recommend anyone to go to these lovely people!
- Coco Mcevoy Maher