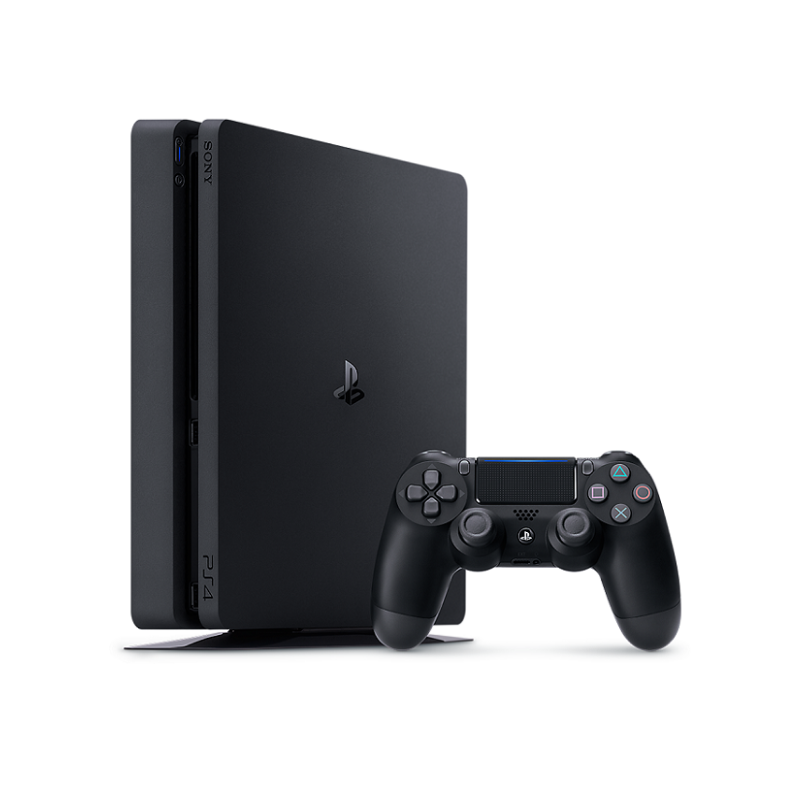 Product Description
With its sleeker and lighter model, the new PlayStation 4 console packs all the amazing features gamers have come to expect from PlayStation 4.
Whether you're joining your friends for an epic Call of Duty battle, or showing off your skills in a game of FIFA, why not do it on the worlds bestselling console.
The sleek design means it not only performs well, but looks great as well, and would make a great addition to everyone's household. 
Specs

Storage: 500GB

Colour: Black

Model: Playstation 4 slim
---
Add to Basket
£ {{ formData.chargeAmnt }} {{ formData.freq }}